Interview for De Tijd on MUTANI : Antwerp fashion rebels embrace metaverse and blockchain
De Tijd, Roland Legrand December 2, 2021
The Antwerp start-up MUTANI helps creative fashion makers conquer digital worlds. A first collection will be launched on a digital marketplace on Friday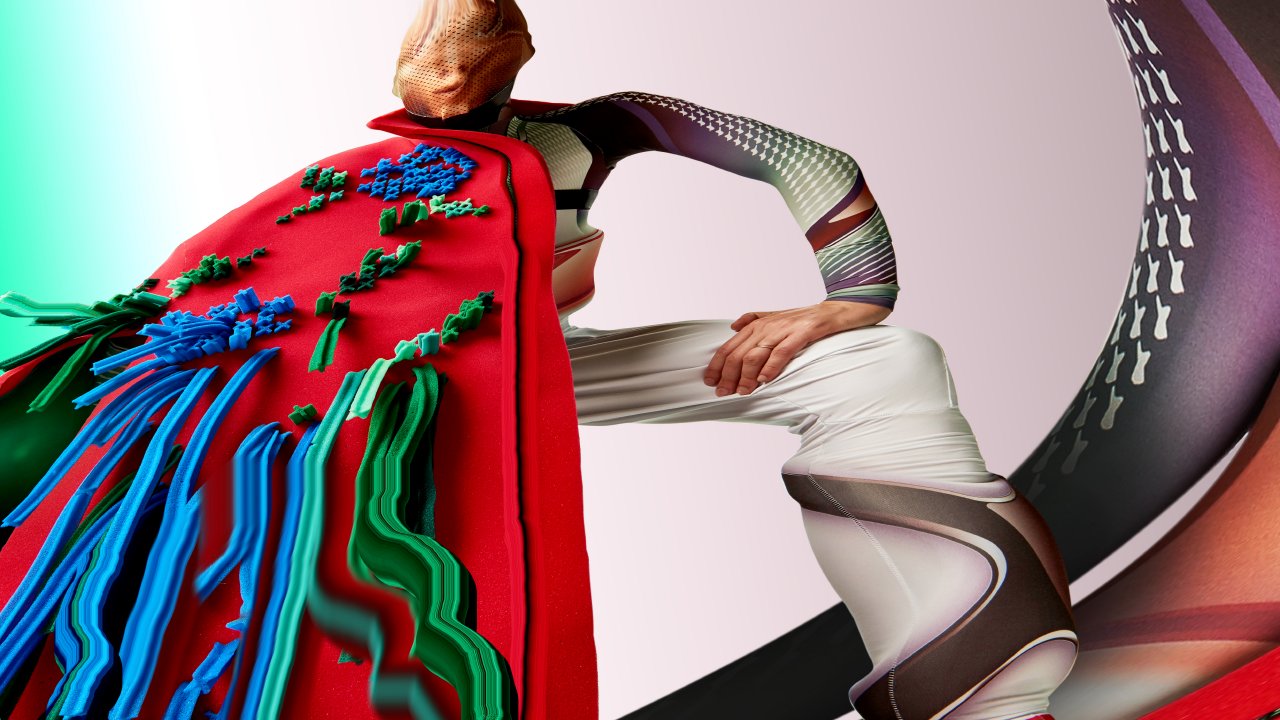 MUTANI bringing the most far out fashion to the cyberscene
The Australian Shayli Harrison moved to Antwerp in 2013 to study at the famous Fashion Academy. She graduated in 2018 and in the meantime she had started working with 3D printing, 3D scanning and virtual reality (VR). She participated in the exhibition Dissidence in the Hasselt House for Contemporary Art, Design & Architecture Z33. This dissidence is also of great importance to her start-up Mutani (pronounced like 'mutiny', rebellion) that was founded in February.
Co-founder is Ann Claes, who is senior project manager Fashion at the non-profit organization for the creative sector Flanders DC. 'The fashion sector is known for rapid innovations in content, but there have been hardly any changes in the way of working over the past sixty or seventy years,' Claes notes.
The essence
The Antwerp start-up MUTANI wants to offer fashion designers an alternative to earn money with their creativity, in addition to the established channels. MUTANI digitizes the designers' work and puts it on the blockchain in the form of NFTs. This allows gamers and other users of the metaverse's digital environments to actually own those digital objects.
A first NFT launch will take place on Friday, with work by an alumnus of the Antwerp Fashion Academy.
That has to change. On it's site, MUTANI says it is waging a "rebellion against the oppressive and exploitative nature of the fashion industry." In the metaverse, roughly the entirety of virtual environments, a fashion designer can be unfettered in his creativity. Blockchain technology enables new business models. Young designers are given an alternative to a poorly paid seven-day-a-week job at a major fashion house.
Mutani works with non-fungible tokens (NFTs), registrations on a blockchain that refer to digital or physical objects that can be traded. "Now you can really take ownership of 3D digital objects and use them in different digital spaces," explains Harrison. She refers to large gaming companies such as Epic Games and Electronic Arts, which are open to blockchain integration. 'The player gets more autonomy.'
Harrison notes that gamers "work" quite hard to acquire certain objects in the game environment. Now they can finally own it too. 'Ultimately it's about self-expression, which is also the case with clothes in the physical world,' adds Claes.
And fashion designers can attract new audiences with their creativity. Mutani helps them by digitizing their work and making it ready for the digital marketplaces.
Digital activewear
On Friday at 7 p.m., Mutani will unpack with a first NFT launch, also called 'drop'. These are fashion pieces by Stefan Kartchev, who graduated from the Fashion Academy in 2018. He has worked for the fashion designer Walter van Beirendonck, for the vegan footwear manufacturer Rombaut and for Bioracer, which designs and makes cycling clothing. Kartchev searches for new ways to interpret activewear and explore the limits of the human body.
For sale on digital fashion platform The Dematerialised
Sales are made via the online sales platform The Dematerialised. That platform promises to guarantee transparency and authenticity through LUKSO blockchain technology.
The prices are 150 euros and 250 euros. There is also an exclusive NFT phygital (portmanteau of physical and digital) that the buyer can wear offline. The price for the phygital is 2,000 euros. In addition to payments in crypto coins, The Dematerialized also allows regular money.
'We bring a wave of creativity that has no equal in digital fashion,' emphasizes Claes. Although major brands launch digital versions of their products in the virtual worlds of Roblox and Fortnite, Harrison says that these are digital copies of the physical products. They don't necessarily fit into those virtual worlds. It is her intention that fashion designers can respond with unfettered creativity to the possibilities of the metaverse and the numerous subcultures that reside there.
With the support of the City of Antwerp, Mutani is working on a new project involving six designers. Everything is made with the Unreal Engine, software that allows you to create high-quality digital objects.
Even though Mutani is very critical of the fashion sector, brands have shown interest in their services. Harrison does not reject that. "It can help us do more for independent fashion designers," she says.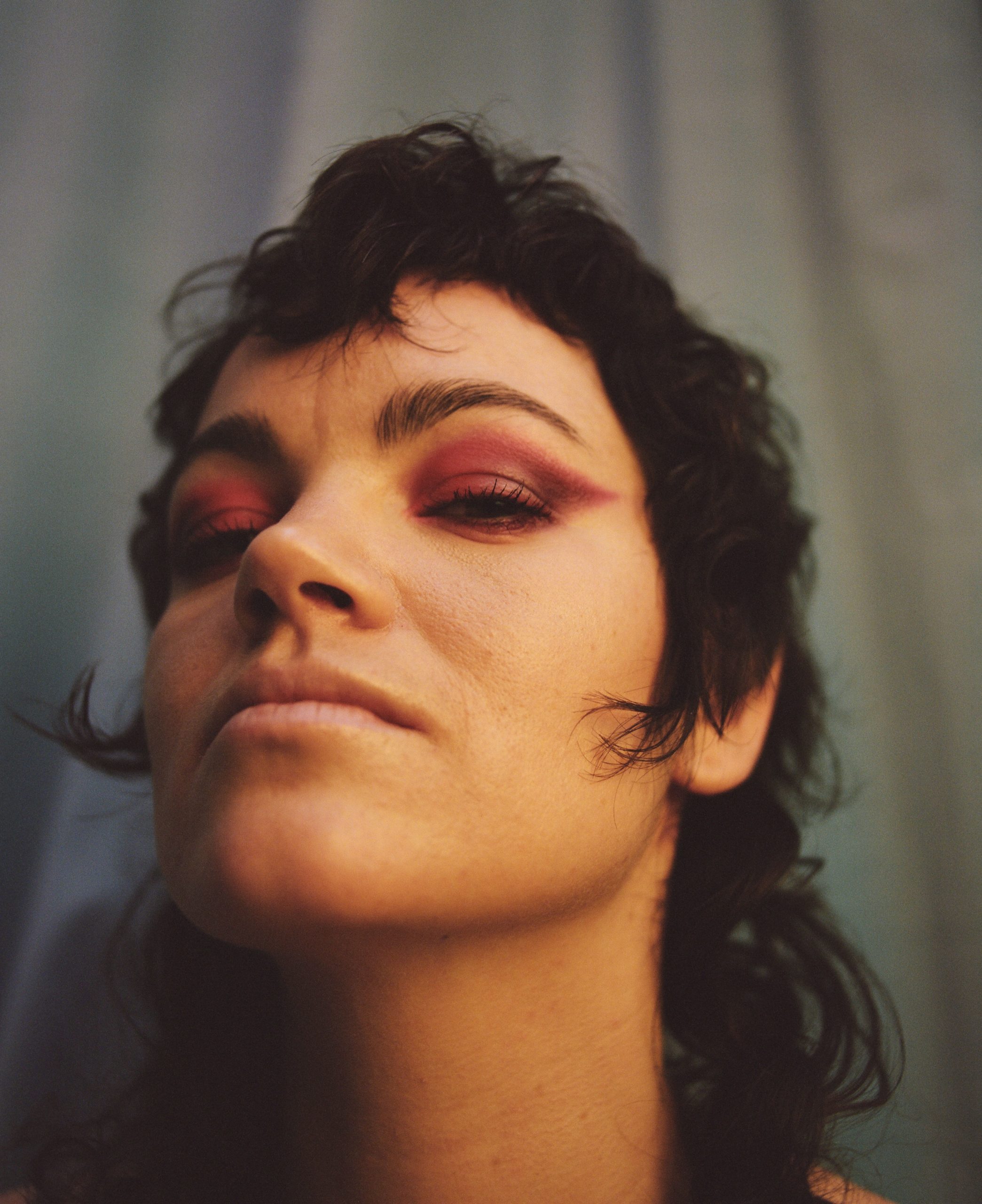 Mutani wants to 'unburden' the fashion designers of technical problems. The start-up takes care of digitization with freelance developers spread all over the planet in exchange for a share of the proceeds. "It is crucial that the digital developers are inspired by our creative vision," says Harrison. The founders of Mutani do not believe that the fashion designer should become a digital designer. 'It is important for fashion designers to know what the opportunities and that there is an additional business model,' says Claes. 'A fashion designer traditionally needs pattern makers, sewing studio and textile experts. Now it's about developers.' Mutani bridges the gap between both worlds. At the Antwerp Fashion Academy, Harrison notices interest from students and a number of teachers. She sees potential in a collaboration with the internationally renowned game design and development department of Kortrijk Howest.