Fashion United on Xandres' change management, led by Jasmien: Sustainable business? It's all about employee engagement
Fashion United, Natasja Admiraal
Interview with Jasmien Wynants and Veerle Spaepen (Thomas More University of Applied Science) in Fashion United, written by Natasja Admiraal. 
Do you, as a fashion company, want to do sustainable business and realize circular ambitions? Then it is essential to focus on employee engagement, research shows. This is an opportunity that often remains unused in practice. The project 'In Fashion' wants to accelerate the circular transition in the fashion industry by focusing on (re)education of current and future professionals. FashionUnited spoke to two driving forces behind this project: sustainability expert Jasmien Wynants and Veerle Spaepen, researcher at Thomas More University College, about the importance of employee engagement and change management.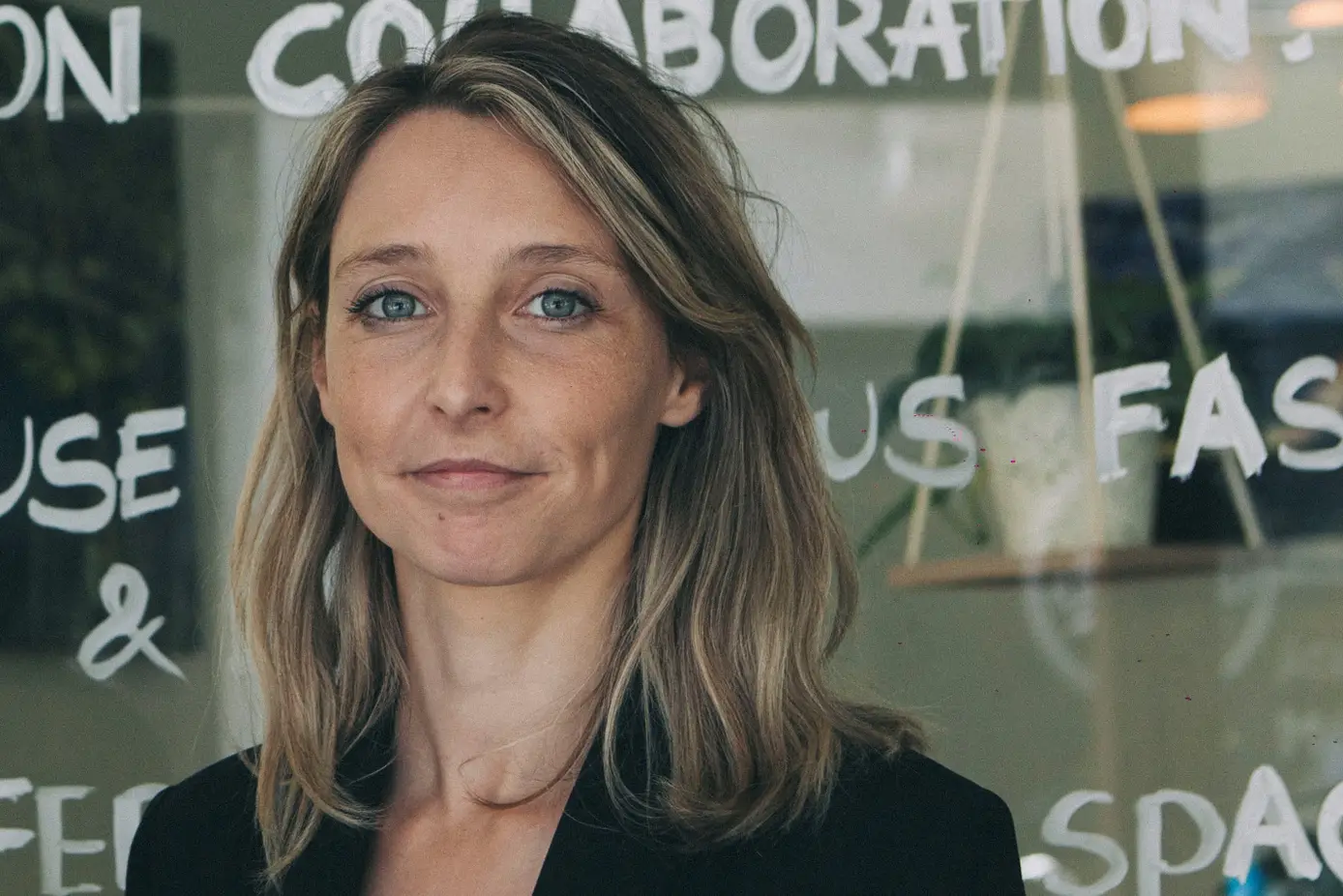 Time, space, and budget alone are not enough
Many companies would like to make the switch to more sustainable business operations. In doing so, a number of factors determine the chances of success. "Motivated leadership is crucial to making the switch to a sustainable policy," says Wynants.
"After all, time, space and budget must be made available for this. But, that alone is not enough. Enthusiastic involvement of all employees is the key to success."
"Implementing CSR (Corporate Social Responsibility) within a company requires a lot of adjustments in the business operations. To ensure that employees have the right knowledge and skills, retraining or additional training is often necessary. It is also important to convince employees of the importance of sustainable business practices."
Small changes, with a bigger goal
The 'In Fashion' project offers companies tools to properly tackle the transition to a sustainable policy. "In doing so, we work according to a step-by-step plan," Spaepen explains. "That starts with defining the change goals. Suppose a company has the goal of incorporating twenty percent more eco-fabrics into its collection. We then link a change goal to this. Because in order to achieve this, the purchasing team may first need more knowledge of sustainable materials. The next step is to map out the preconditions needed to achieve that learning goal. Think: time to study eco-substances, visiting trade fairs and negotiating with suppliers. In this way, we implement small changes per department to ultimately reach a larger goal."
From scientific research to concrete tools
A great deal of research has been done in recent years on change management, or in other words: a structured approach to implementing change within an organization. The 'In Fashion' project therefore started with scientific research. Spaepen: "Based on this literature study, we developed a methodology that we are currently testing in practice. We are doing this at two different companies." Wynants adds: "These consulting processes help to translate the step-by-step plan into a method that the entire industry can use. It should eventually become an additional module of Flanders DC's Close The Loop program on circular fashion. The goal is to motivate companies to get started with this themselves."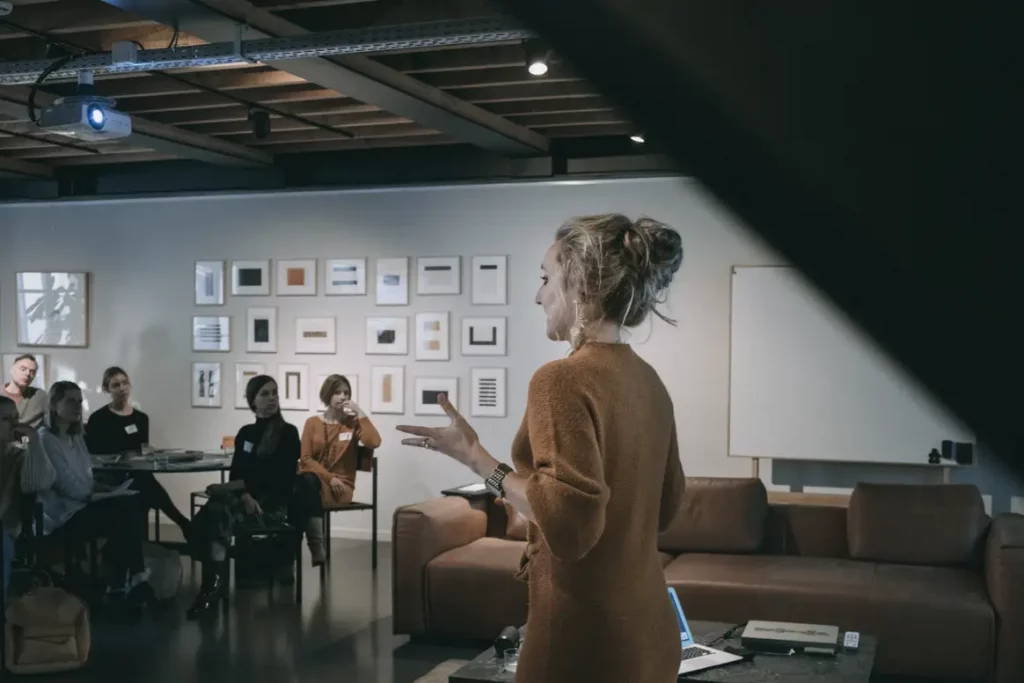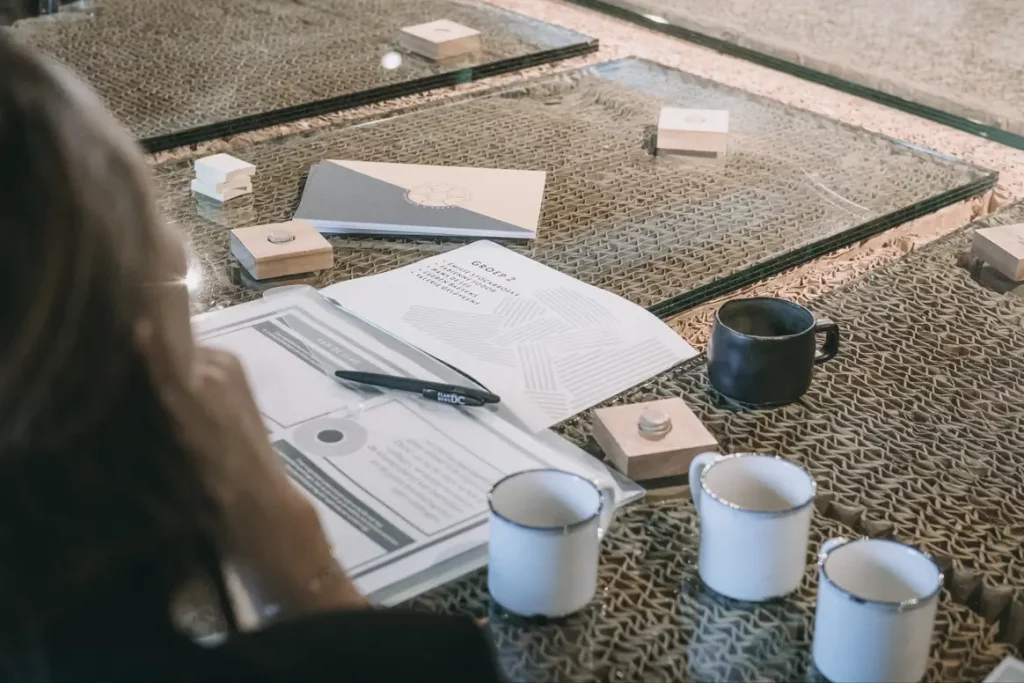 Employee engagement: a win-win situation
Involving employees in the sustainability transition is a strategic move. It increases the chances of success and, conversely, it also has a positive effect on the employees themselves. Spaepen: "It results in greater involvement among employees, relationships improve and this ultimately leads to less staff turnover. It also motivates employees to take action themselves and to support the actions of your company." In addition, employees are increasingly looking for meaning. A sustainable policy can provide an answer to the demand for meaningful work. "More and more people prefer to work for organizations with a social message. This can be important to retain your current employees, but can also be important in new job applications."
Sharing numbers and success stories helps
Communication also plays an important role in this story. "Sharing numbers and success stories is a great way to keep employees' passion and inspiration warm," Wynants states. "Whether that's an increase in sales of sustainable products, a decrease in energy consumption, a new technology developed or a sustainable partner recruited. Rewarding behavioral change positively can also give people a boost. As a manager, you can be a good example for the rest of the team in this regard." So making visible the sustainability efforts you take as a company certainly makes sense. It is tangible evidence that provides positive confirmation that you are on the right track as a company.
Indirectly, employee engagement also creates more satisfied customers. After all, engaged employees have a positive influence on customers and their opinion of the company. Spaepen: "A simple example: imagine that a sales employee in the store has no idea which sustainable steps you are taking as a brand. Then that person won't be able to answer any questions from customers about it either. A missed opportunity. Good external communication can therefore be crucial in the customer's perception of your company's values. Store employees do not work at the head office, but they are in close contact with the end customer and know what they are looking for. They can therefore provide good feedback, for example what effect sustainable efforts have on buying behavior. That, too, strengthens commitment."
Good communication about sustainability is an art
Sustainability and climate change are not intrinsic drivers for many consumers to make a purchase. "Translate this, however, into convenience, luxury and life extension of products, and it is suddenly an appealing story. Behavior change should be fun and have a positive outcome," Spaepen says. "At Thomas More, separate from this project, we also do research on sustainability communication. Marketing and sales departments are used to focusing on sales and conversion. But how does the sustainability story get a place? Which concepts are important, and how can you tailor the communication to the target group and ensure that the message is effective? All of this listens very closely, it really is an art to do it well – and for that very reason worth investigating."