Interview Fashion United: The job of…Jasmien Wynants – Expert Sustainable Fashion
Interview with Jasmien in Fashion United, written by Christin Ho
In the section 'The job of …', FashionUnited wants to inspire you with testimonials from professionals in the sector. What does their day look like on average? What skills do they need for their job? What challenges do they face? Jasmien Wynants, Project Manager – Expert Sustainable Fashion at Flanders DC, is the first to answer.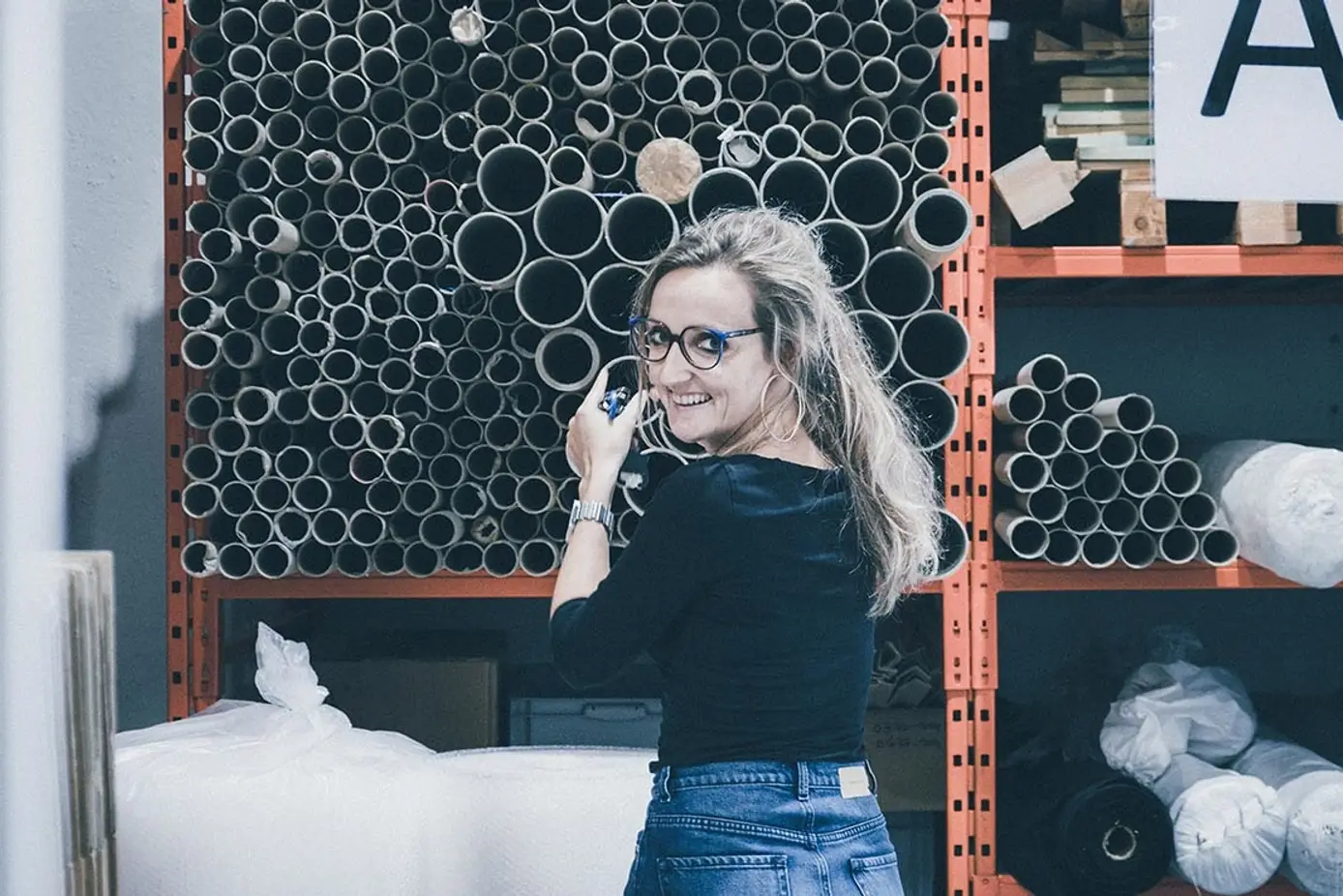 How did you end up in this job?
"After my studies in communication sciences and management, I gained experience in the marketing and advertising sector. I was initially involved in developing digital campaigns, and later in creating internal tools and templates and optimizing work processes at the large Antwerp creative agency These Days (now Wunderman Thompson)."
"Because of my work experience at These Days, I was the perfect candidate for a new position at the Flanders Fashion Institute (nvdr. in early 2016, Design Flanders, Flanders Fashion Institute and Flanders DC merged into one organization: Flanders DC), where they were looking for an expert knowledge and tools. It soon became clear that in addition to that domain, there was also work to be done regarding the theme of 'sustainability'. At the time of my recruitment, the City of Antwerp knocked on their door to collaborate on circular fashion for 'stadslab 2050', a project that I helped launch. Since then, I have continued to be committed to a sustainable(er) fashion industry."
Jasmien Wynants in brief:
– Age: 32 years
– Education: Master in Communication Sciences and Master in Environmental Sciences
– Job title: Project Manager Expert Sustainable Fashion at Flanders DC
– Job: Works 5 years at Flanders DC in Antwerp
Since 2017, you have been guiding fashion entrepreneurs in sustainable entrepreneurship with the Close The Loop tool. How do you guide them?
"Close The Loop' is a very practical online platform on which we motivate companies to get started themselves. When the tool was first introduced, it was mainly start-ups that wanted to get the sustainability movement going, but in recent years we've been getting more and more requests from larger companies. Because we can certainly create an impact in the industry with those Flemish SMEs as well, we started 'Close The Loop' trajectories in 2017. In a tailor-made annual program, we look together with these companies from Flanders DC for which processes we can improve and how they can achieve this. To this end, we work together with a broad network of experts and consultants. Collaboration is extremely important; after all, you don't make sustainability happen on your own."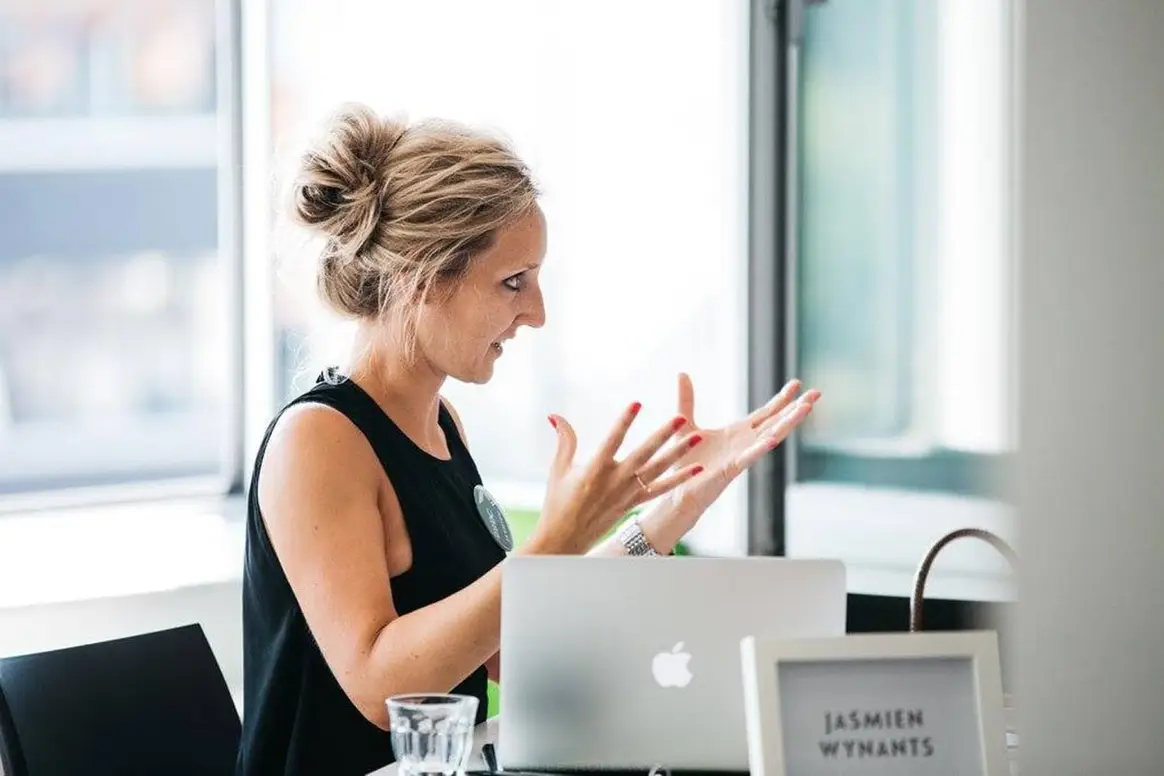 What does your day look like at Flanders DC?
"My job is very varied and every day is different. That makes it super fascinating. The past two weeks, for example, I have been sitting down with companies that we support in their sustainability process. I also receive e-mails every week from entrepreneurs who want to get in touch with sustainable platforms and experts or who have some specific questions. In addition, I do content creation. For example, I give lectures and presentations, I feed the Close The Loop website and I try to share as much knowledge and inspiration as possible with the Close The Loop community on Facebook.
What would you like to delve into (further)?
"Sustainable fashion remains my passion, I want to gain every piece of knowledge about that. I hope that with Close The Loop we can contribute to a sustainable fashion industry. From Flanders DC we also want to focus even more strongly on 'fashion and technology' within what we call 'future-oriented entrepreneurship'. In that context, for example, we are currently rolling out a whole FashionTech community with events."
Do you have any tips for people who want to follow in your footsteps?
"A certain basic knowledge of sustainable fashion is a requirement, though. I started an additional course in Environmental Sciences to specialize further, but of course you don't have to go that far. You get far by reading a lot and educating yourself with online courses. The online course from Sustainable Fashion Academy, for example, is highly recommended." "In addition, building a network is also very important. The fashion world is changing rapidly and there is so much going on around sustainable fashion. In order to stay on top of all the updates and to make the whole movement go a little faster, it is necessary to share information and work together.
What would people not immediately expect in this job?
"Difficult question. I think people might expect it, but at Flanders DC everyone who works there is 'bricklayer and architect at the same time', as my boss puts it so nicely. That means that you have to be able to think strategically and come up with projects and ideas yourself, but you also have to be prepared to do executive work. In the 'Close The Loop' projects, for example, you see this very clearly: first you work out the global idea, make a plan of action, a budget estimate and a timing, but then you actually put everything into motion. You organize the kick-off event, follow up the meetings and reports, make sure a website is developed and communicate about it. So you have to be a bit of a jack-of-all-trades and not be afraid to roll up your sleeves."
What is the hardest and most enjoyable thing about this job?
"The most fun and the toughest thing at the same time about this job is that you are trying to create change, to move a stone. I hope that with Close The Loop we contribute to a 'better' fashion industry and that is very challenging and fun. For this I work with so many inspiring people and hear new fascinating stories every day. As is the case with any change process, it is of course quite challenging. You often come up against difficulties that prevent you from achieving the desired result, such as sustainable materials that have yet to be invented. In short, there are a number of barriers to overcome. That is why I often repeat the following message to myself and the many companies with which Flanders DC cooperates in order to stay motivated: it sometimes seems like an impossible mountain to climb, but step by step we get there. Every little bit helps!"